What's New
Minister Urges Sarawakians To Discover Tourism Attractions In Their Own Backyard
Minister Urges Sarawakians To Discover Tourism Attractions In Their Own Backyard
KUCHING – Sarawak Tourism, Arts and Culture Minister Dato Seri Abdul Karim Rahman Hamzah, together with an entourage from the Ministry, Sarawak Tourism Board (STB) and Sarawak Forestry Corporation (SFC) visited Bako National Park and Pulau Lakei on 2nd October 2021 as Sarawak entered the second day where tourism attractions in the state are allowed to resume operations.
The working visit started with a tree-planting session led by YB Dato Seri Karim at the new Bako Terminal, accompanied by the Ministry of Tourism, Arts and Culture Permanent Secretary Mr. Hii Chang Kee, STB CEO Sharzede Datu Salleh Askor and SFC CEO Zolfkipli Mohamad Aton.
After a 20-minute boat trip from the terminal to Bako National Park, the visitors went on a walkabout at the park's circular Ulu Assam trail and were briefed on the geological rock formations and vegetation that is found within the park's vicinity.
The visit continued with another 20-minute boat-trip to Pulau Lakei where the group ascended a wooden staircase to visit mausoleum of Datuk Haji Ibrahim, a well-respected man who resided on the island more than three centuries ago. Next stop was the small natural pool, Salamun Pond, where it is believed Ibrahim engraved writings resembling Arabic calligraphy on the sandstone with his bare fingers, before reaching the Pa-Amit Cape viewing point where one can get some absolutely stunning views of the Bako-Buntal Bay area.
YB Karim said the working visit by the Ministry and the relevant tourism agencies was to make sure that the facilities and services at Sarawak tourist attractions are well-maintained and ready to receive visitors after ceasing operation due to the pandemic.
"As tourism operation resumes, this is a good opportunity for Sarawakians to discover and enjoy the wonderful tourism attractions in their own backyard to revive from lockdown fatigue", he said.
"As majority of boat operators here in Bako are from its' local community, the increasing number of visitors to the park will help elevate their livelihood that may have been affected due to the pandemic," he added.
YB Karim also urged Sarawak tour operators to work hand-in-hand with the Ministry and its tourism agencies to promote all the amazing tourism products that Sarawak has to offer to domestically, and also to the international market to create a travelling demand to the state once the borders are open.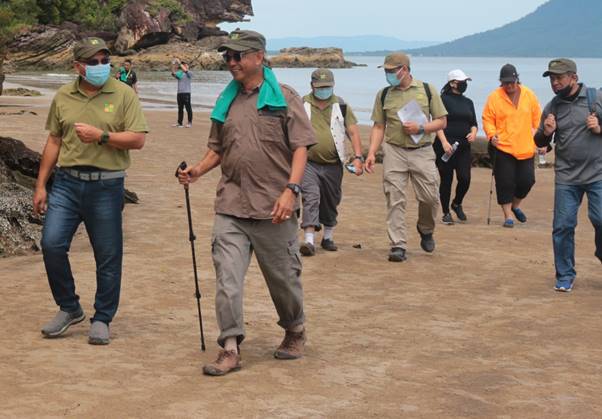 YB Dato Seri Karim (front) with SFC CEO Encik Zolkipli upon arrival at Bako National Park. Also seen in the picture is STB CEO Puan Sharzede Datu Salleh Askor (orange jacket).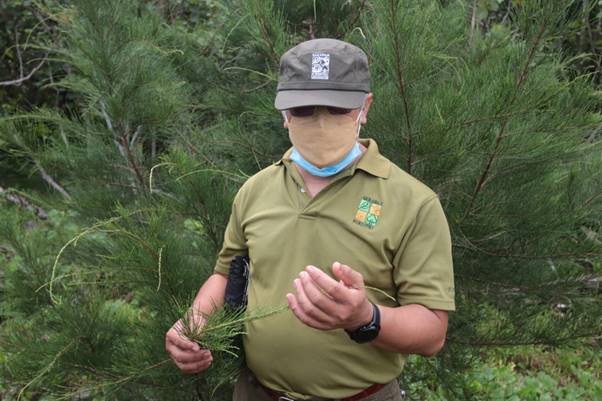 Dr. Ramli from SFC giving a briefing on the vegetation and plants that are found at the park.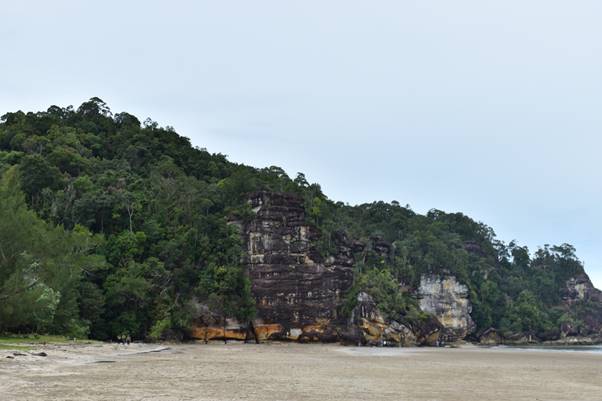 The view that welcomes visitors once they set foot on the shores of Bako National Park.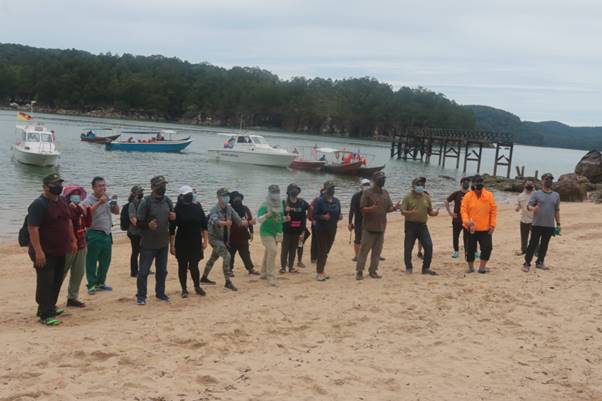 A group photo to end the trip with YB Karim, Mr. Hii Chang Kee, En. Zolkipli and Puan Sharzede.