By Jacqueline Voon (Sarawak Tourism Board)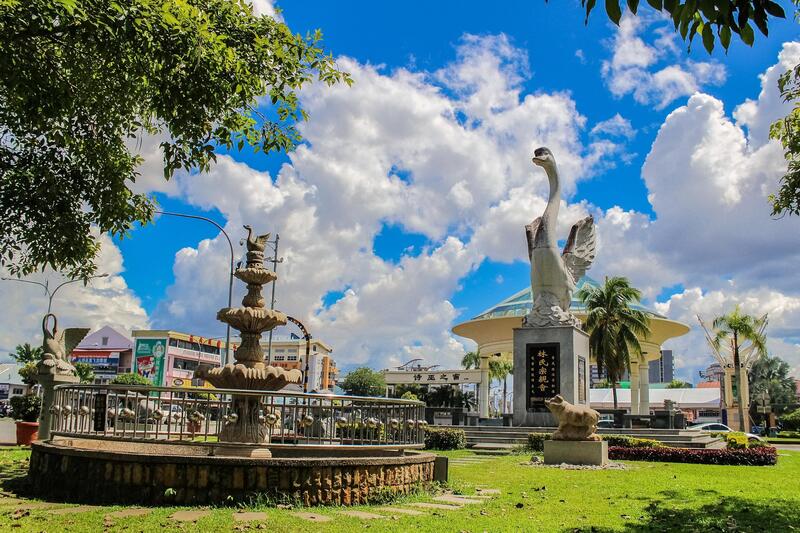 Positioned as the main gateway to Central Sarawak and the largest port and commercial centre in the Rejang basin, Sibu is a thriving modern town that will charm you with its historical and cultural heritage, vibrant food scenes and beautiful waterfront life.
Although Sibu may not always be the first choice of destination when it comes to visiting Sarawak, the unique charms of Sibu town that it is a down-to-earth place filled with friendly smiles everywhere will not disappoint. For those looking for an opportunity to explore Sibu, here are some of the highlights which might inspire you to explore this vibrant town.
Sungai Merah Heritage Walk
History buffs, rejoice! In a town that is predominantly Fuzhou since migration of early settlers originating from the Fuzhou region in southern China began in 1901, it is no surprise that you will be surrounded by Fuzhou cultural heritage buildings throughout the city. You can begin your Fuzhou trail in Sibu by visiting Sungai Merah, the earliest riverine settlement of the Fuzhou Chinese in Sibu. Wong Nai Siong, a Chinese Revolutionary leader responsible for leading the Fuzhou migration to Sibu, decided after travelling for 13 days down the Rejang River that Sungai Merah was the most suitable place to start a new settlement due to its strategic riverbank location.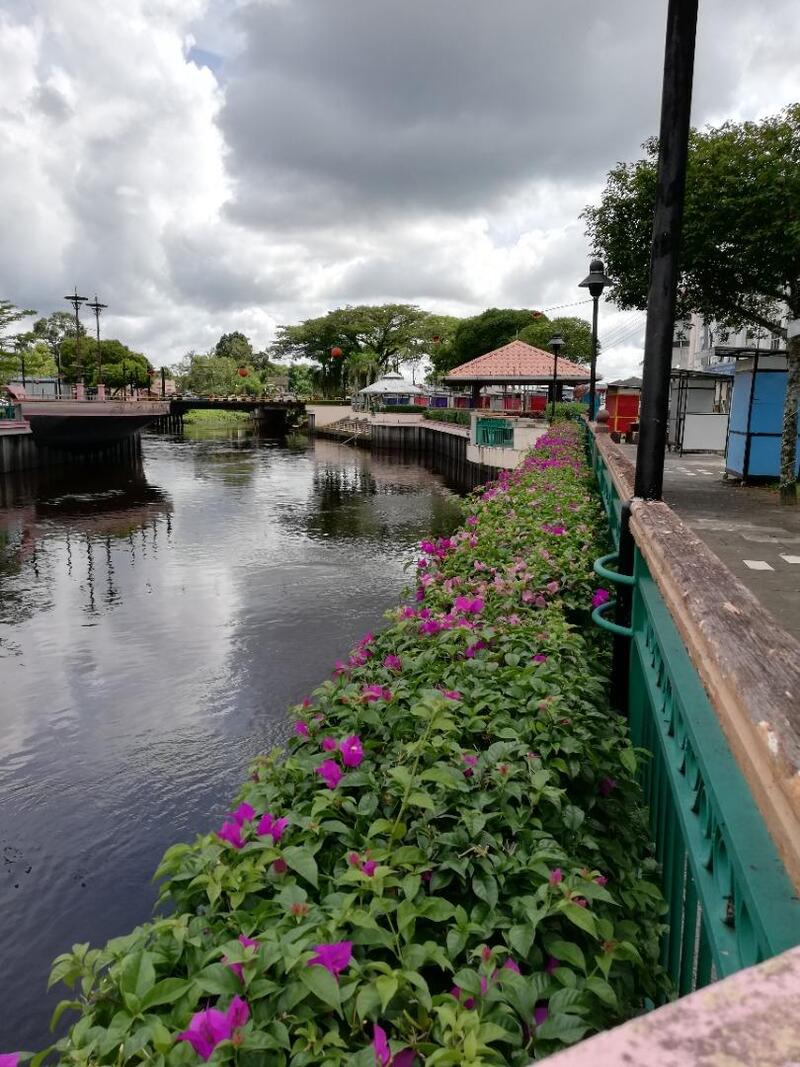 The trail then led us to Wong Nai Siong Memorial Garden which was built in honour of Sibu's principal founder and features a bronze bust of him. You can also find more information about the history of the Fuzhou community in Sibu here.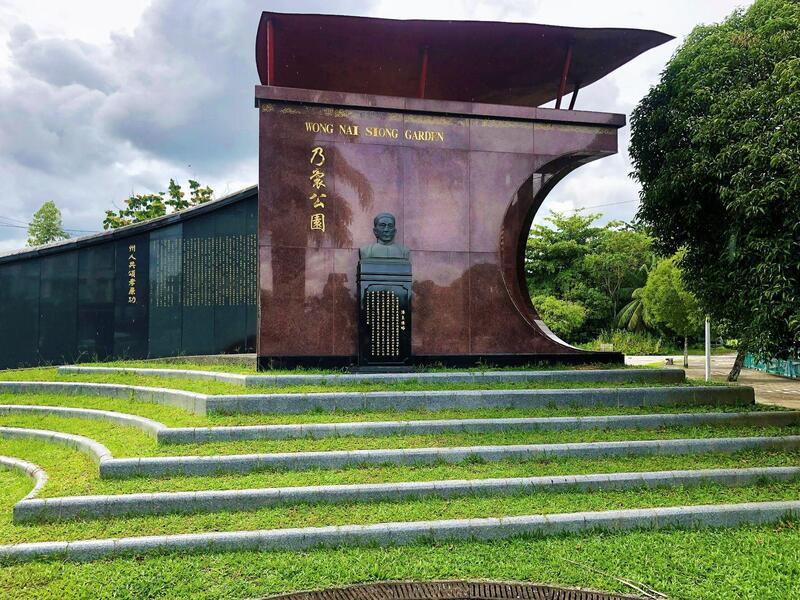 We finally reached the end of our heritage walk with the James Hoover Memorial Park, commemorating the renowned Methodist missionary and educator, Reverend James Matthew Hoover from the USA who helped to build 41 churches and 40 schools all over Sibu. He helped to manage the settlement after Wong Nai Siong left from 1903 to 1935. You can read more about his journey, contributions and achievements here.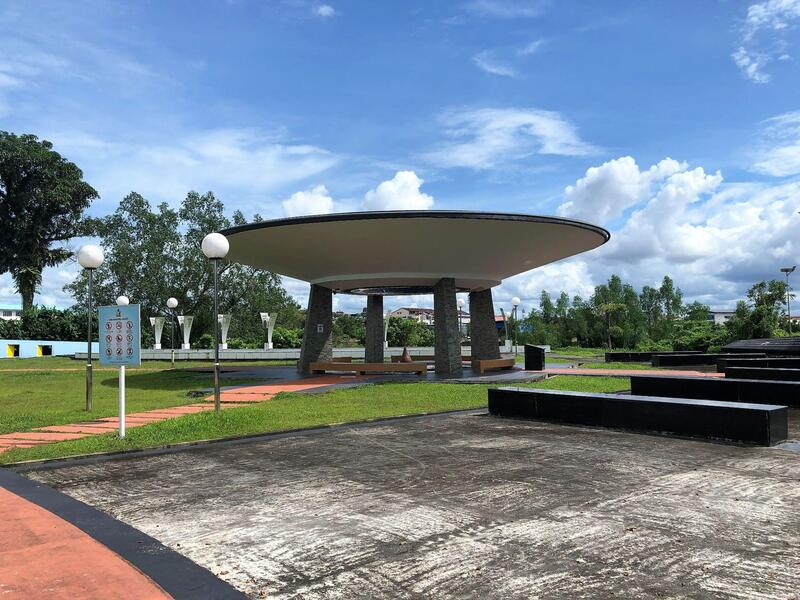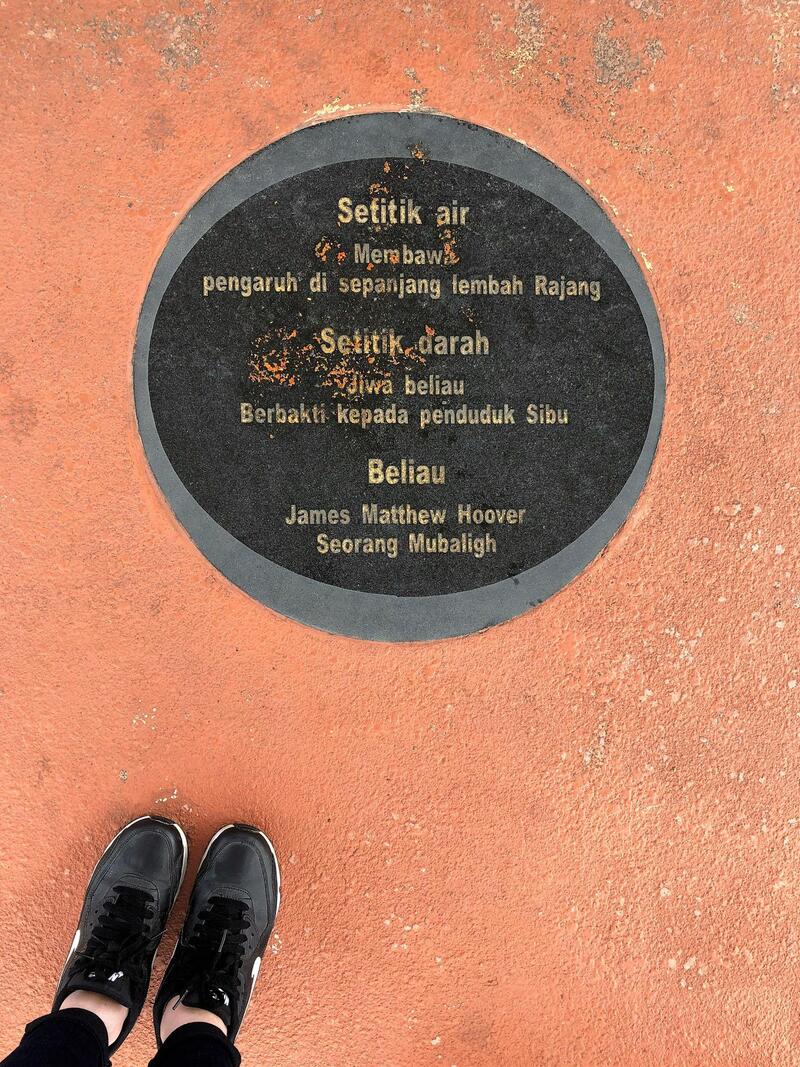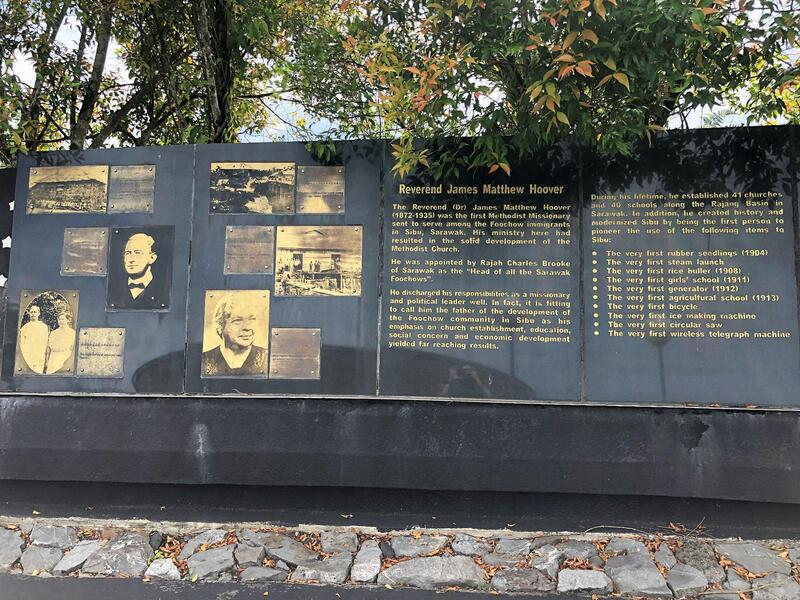 Sibu Night Market
After all the walking earlier, our stomachs began to growl in hunger. Our local guide informed us that Sibu's night market is a must-visit place when it comes to searching for good local food at night. Our eyes glistened at the sight of assembled food ranging from Sibu's signature Kompia (Sibu's version of a bagel) with meat filling, inside barbequed pork, local savoury desserts such as yam cake and youtiao (a deep-fried Chinese breadstick), steamy dim sums, to local Malay cuisines and of course, satay served with peanut sauce.
While enjoying our snacks and walking around, we found ourselves in another section of the market where visitors can shop for affordable items such as souvenirs, clothes, shoes, accessories and more! This is a plus point for those who need a quick "fashion fix", a wardrobe change or just need to buy a gift.
The market usually operates from 5 pm till 10 pm every evening and we'd say this place is definitely worth a visit as it is perfect for an evening stroll and getting to know the locals better.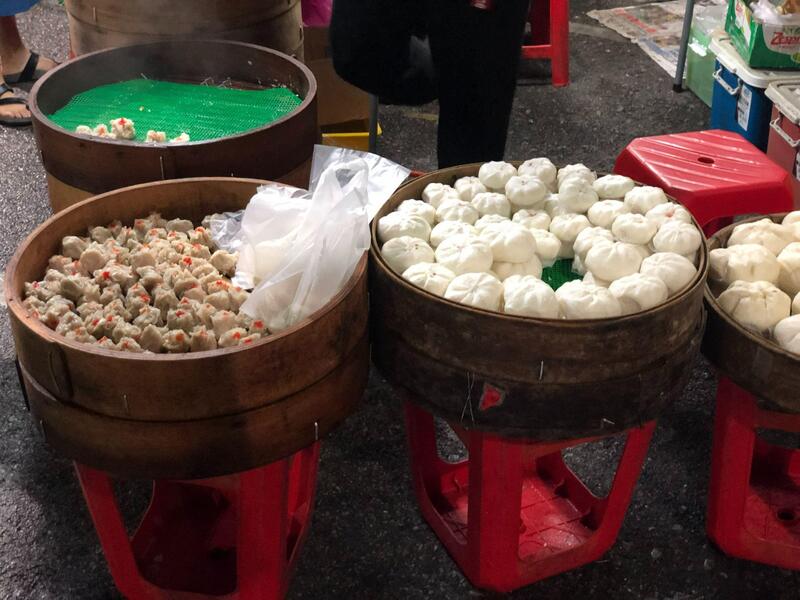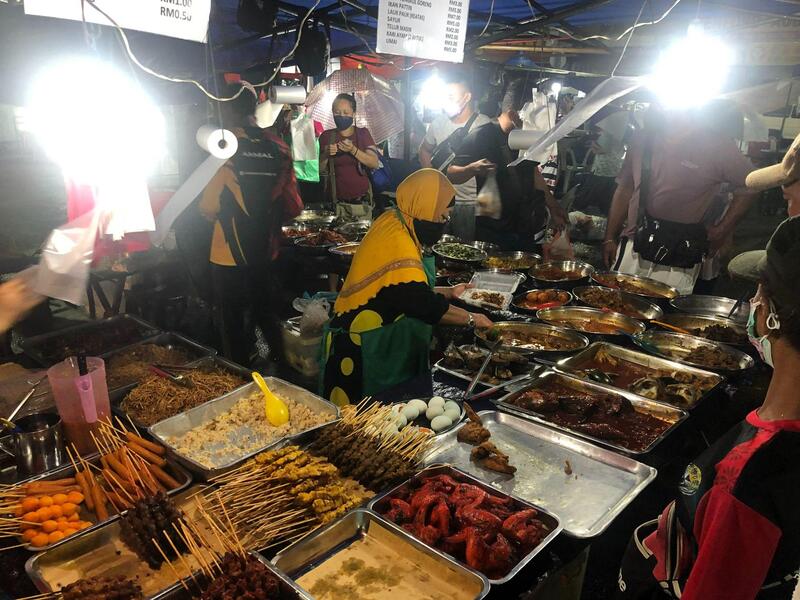 Bintangor
Since we're already in Sibu-the gateway to Central Sarawak, it is a great time for us to escape to the countryside and explore Sarawak deeper. This time we are heading towards Bintangor and Ulu Sarikei to uncover what this quaint town has to offer.
After an approximate 40-minute drive from Sibu to Bintangor (formally known as Binatang which means animal in the Malay language), the capital of the Meradong District in Sarikei, Sarawak, we noticed a huge "Green Lime" statue, the landmark on Bintangor. As their landmark suggests, Bintangor is popular for its Limau Bintangor ( Bintangor Lime) and its fresh produce.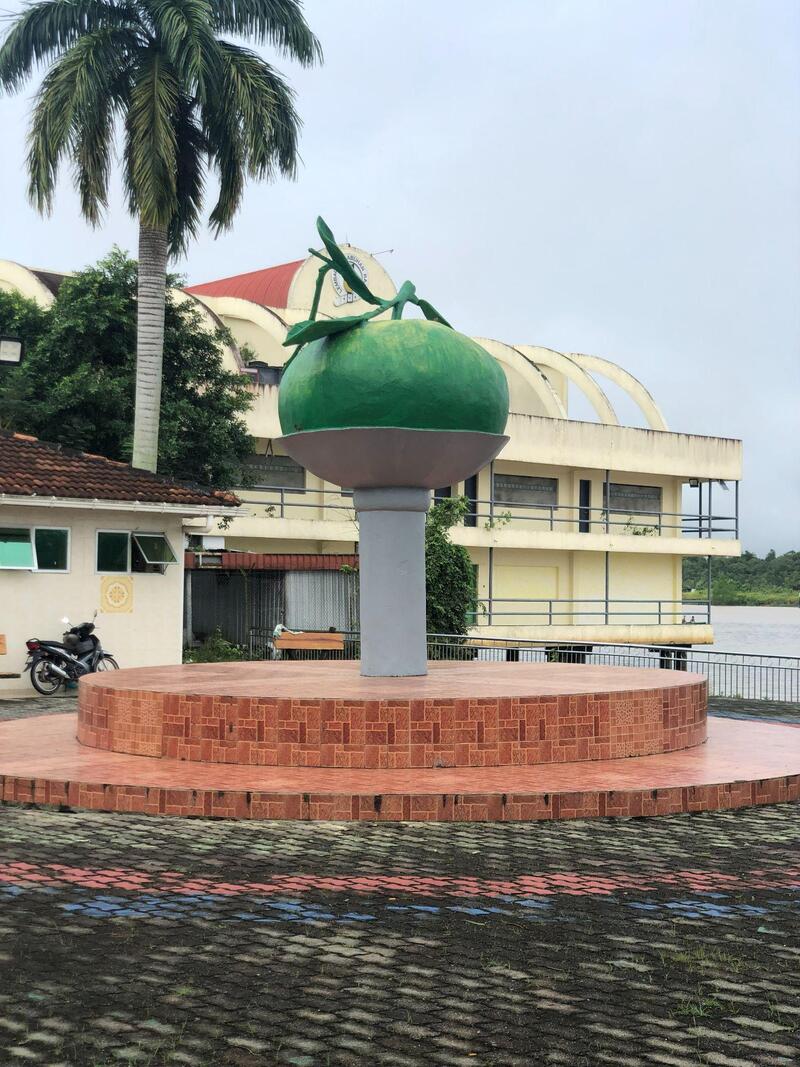 For breakfast, we had Tumpik a Melanau version of Pancake made from sago flour and grated coconut in a local market nearby. We tried two versions of Tumpik, the original version which we dipped in Gula Apong (Sarawak's Palm Sugar) and the special version which has prawn fillings inside. Both types of Tumpik have a unique taste on their own. Depending on your own personal preference, the original has a pleasant, neutral taste and dipping it in the Gula Apong will enhance the flavour more while the special one gives a savoury taste and is better to eat it on its own. According to our guide, Tumpik is a rare find nowadays as most locals only prepare it for home consumption.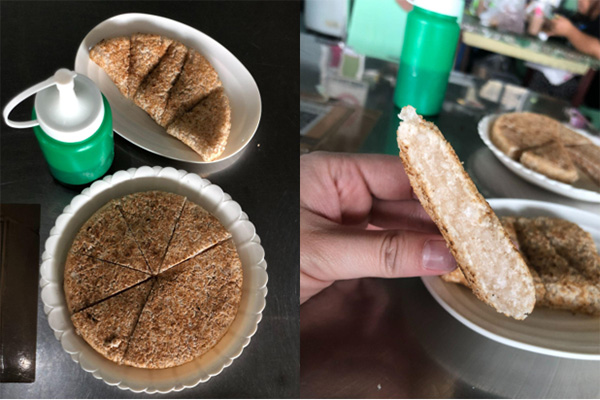 After breakfast, we walked around the local market and discovered a lot of exotic fruits and vegetables sold in the market here. We were intrigued by their alien-like features, sizes and colours. Among the local produce sold at the market here are Terung Dayak (Dayak eggplant), pineapples, the Salak (snake skin) fruit and of course the iconic Limau Bintangor which is a must-try fruit for this trip.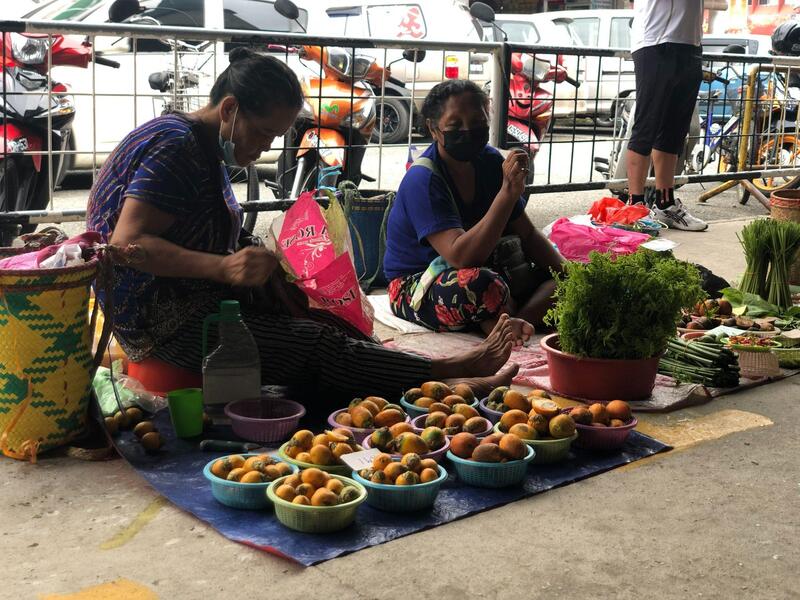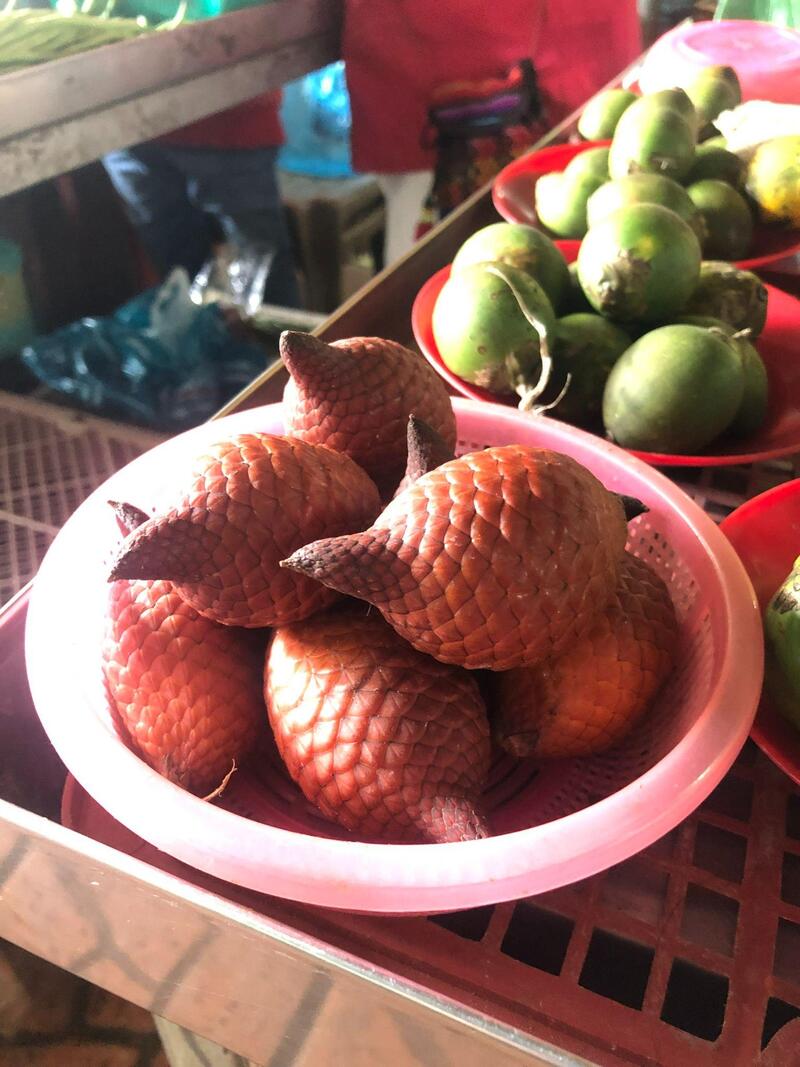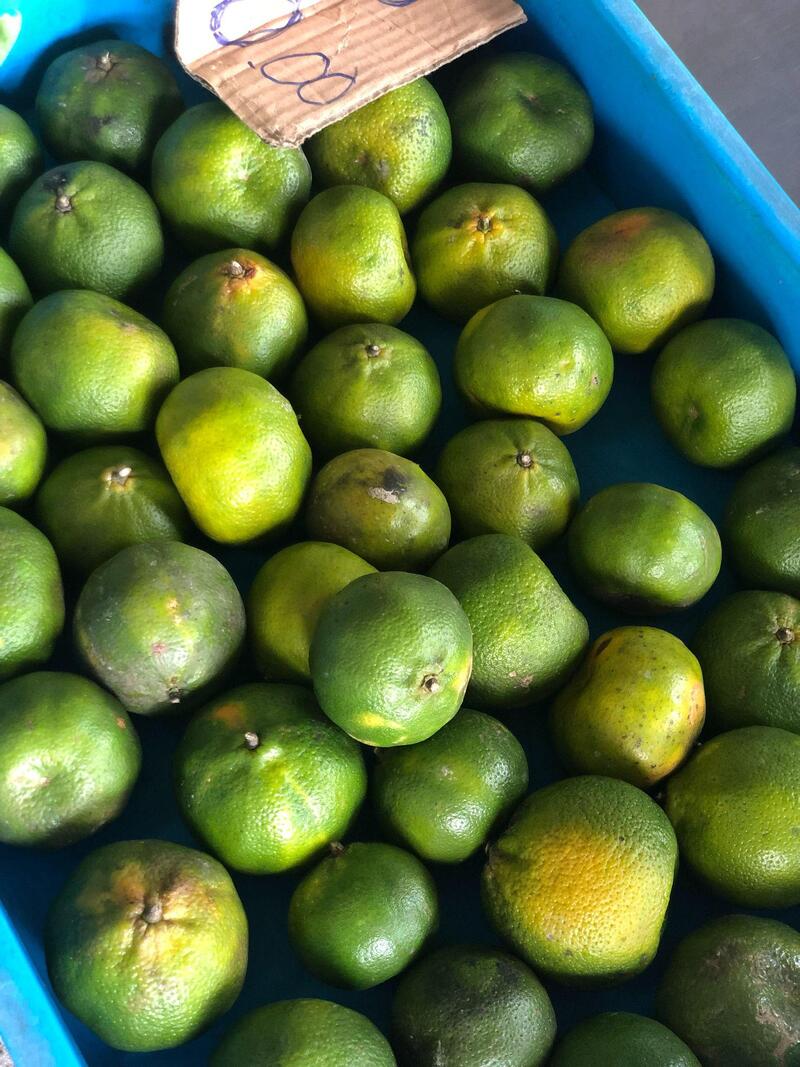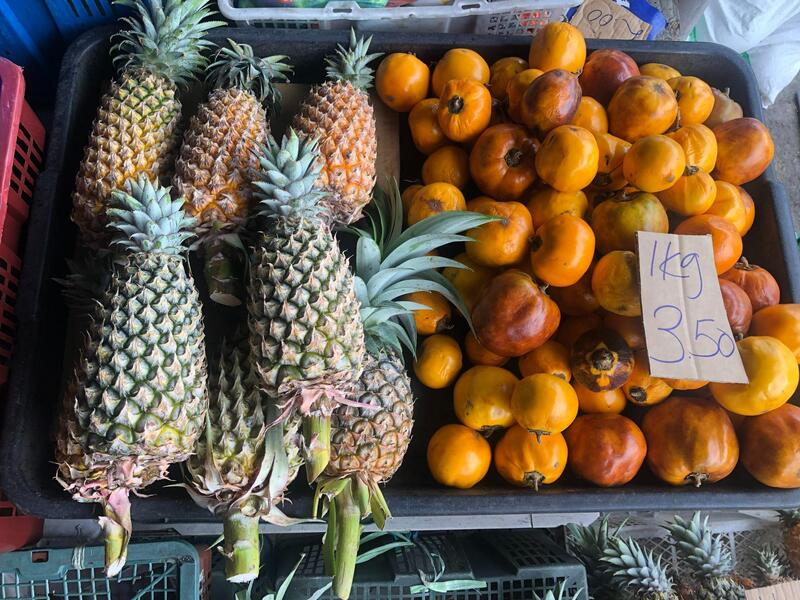 Sarikei – Fruit Basket of Sarawak
We moved along to Sarikei, another vibrant city known as the 'Fruit Basket of Sarawak'. It is a 25-minute drive from Bintangor. We were greeted with their huge Pineapple statue landmark. Aside from its iconic pineapples here, we found even more exotic fruits and vegetables here.
It is quite easy to start your 'fruitventures' here and it can be easily covered by foot. As you stroll along its waterfront, you can find a showcase of exotic fruits lined up. The friendly sellers invited us to taste the fruit first before making our purchases. Among the fruits and vegetables found here are Dabai, Mata Kuching, Pulasan, Langsat, Rambutan, Isau and many more.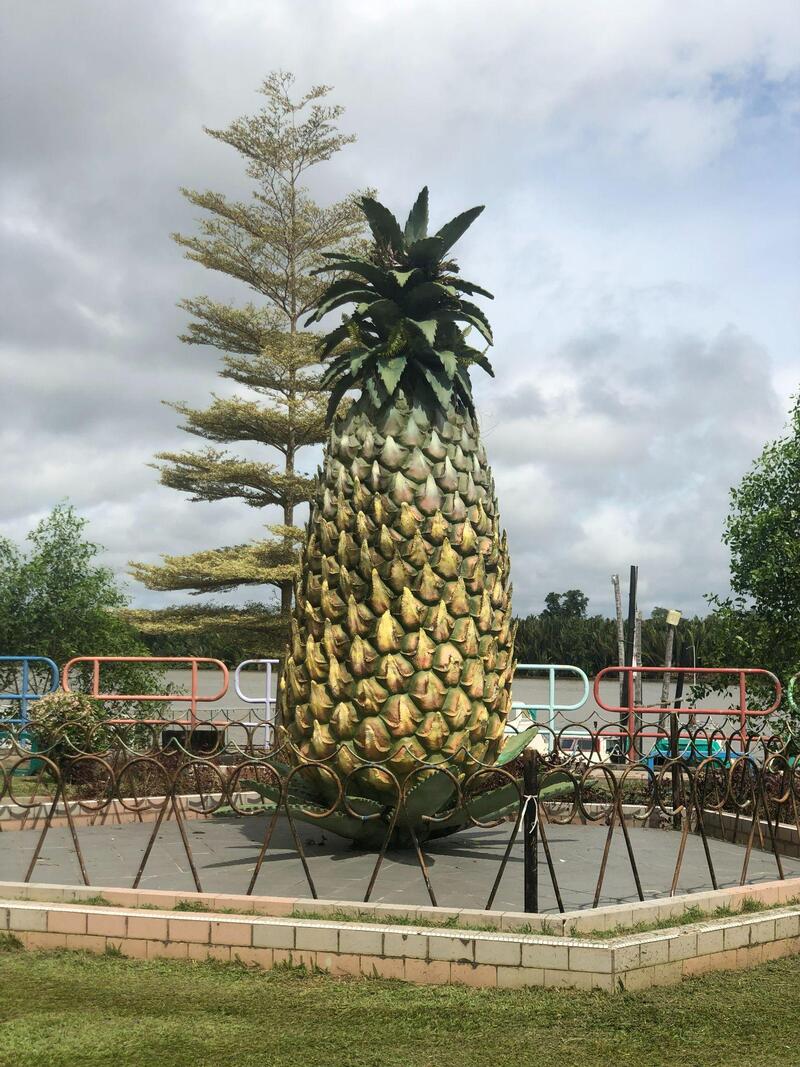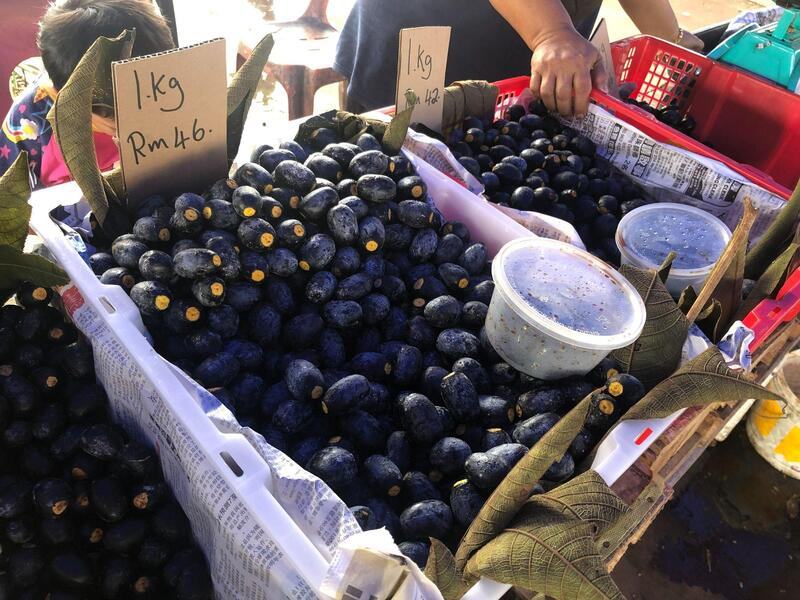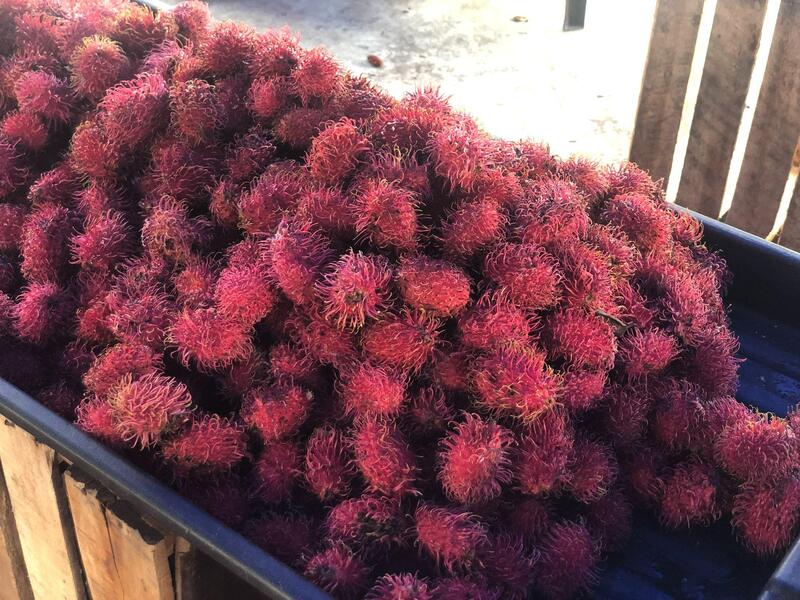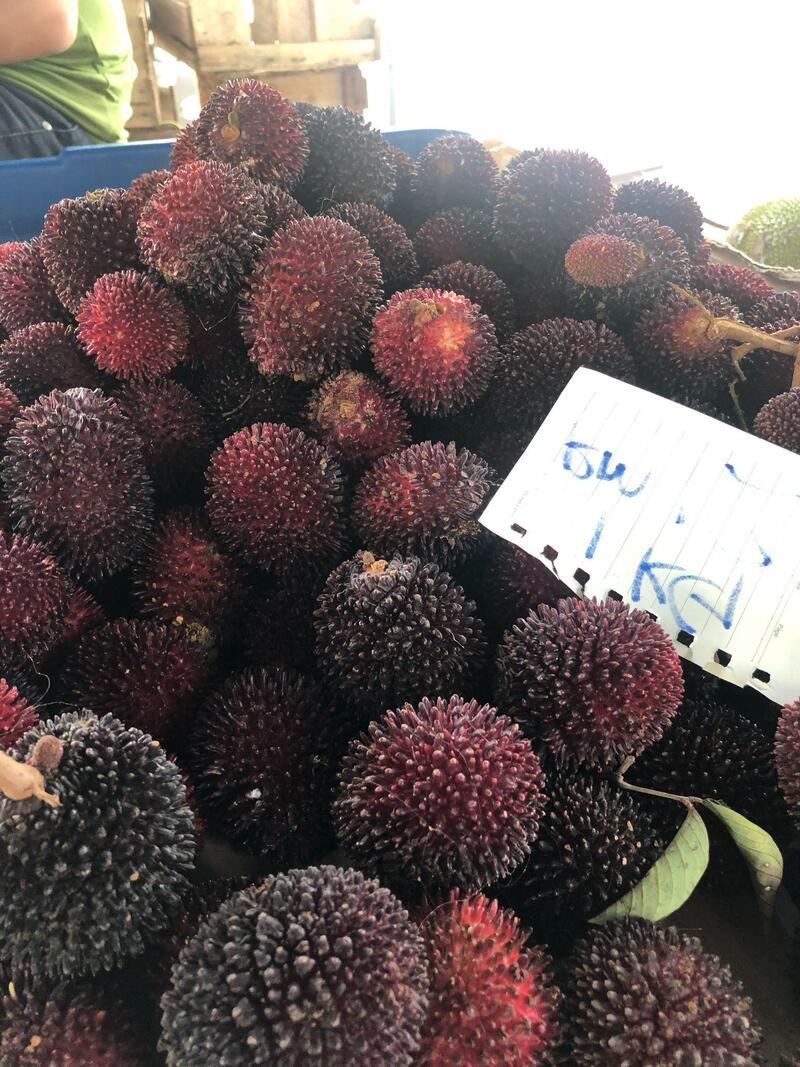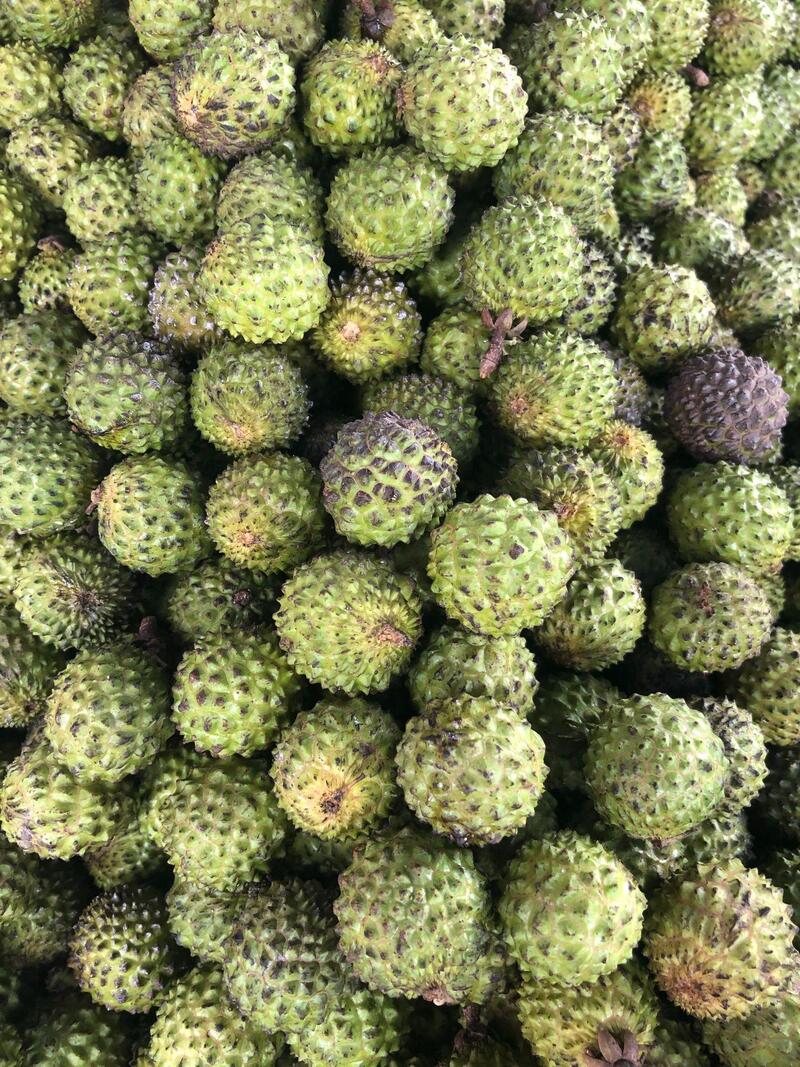 Ulu Sarikei- Rumah Nyuka Homestay
After Sarikei, we embarked further inland into Ulu Sarikei to visit Rumah Nyuka Homestay, a famous Iban longhouse which is entirely made out of Belian Wood built in 1955. It is located at Lubuk Lemba, Ulu Sarikei about 85km away from Sibu.
Rumah Nyuka is home to about 300 people from 45 families living together. For those looking to have an immersive cultural experience, this place is definitely worth the visit. Be blown away by the nine smoked skulls that belong to the Lubok Lemba community hung near the entrance of the longhouse. Here's a backstory: before James Brooke's era, head-hunting was active as an act of defense or to expand their territory. Today, the Lubok Lemba skulls are still being used by the longhouse community here for some of their ritual ceremonies.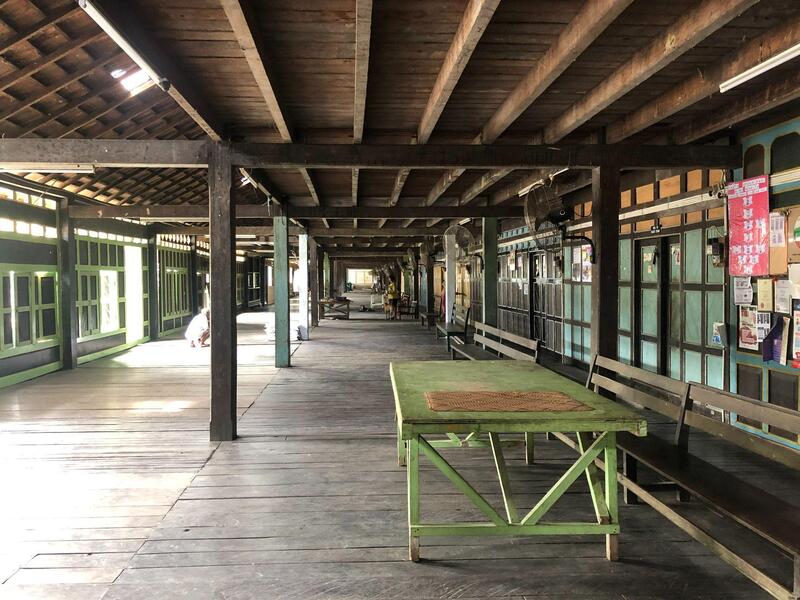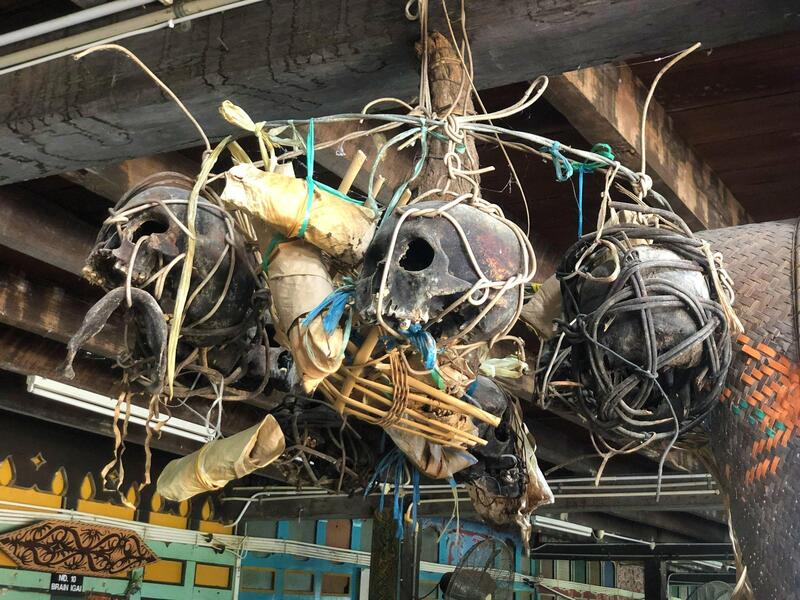 Wong Pala Munsoh
We're off to chase waterfalls! For this trip, we visited the three-level Wong Pala Munsoh or "Enemy Head Waterfall'. We started our two-hour hike (the duration of the hike may vary depending on one's stamina) from Rumah Nyuka Homestay with Maramat, our local and experienced jungle guide.
The jungle trail was a moment of establishing a connection with nature for us. During our hike, we were truly entertained by nature's music and fed by the jungle's food. It was a challenging yet interesting hike as we had to overcome several obstacles like crossing a narrow bridge, slippery slopes, climbing over fallen branches and muddy walkways and steep slopes. However, as the saying goes "difficult roads often lead to beautiful destinations", the two-hour hike was definitely worth it once we caught sight of the waterfall.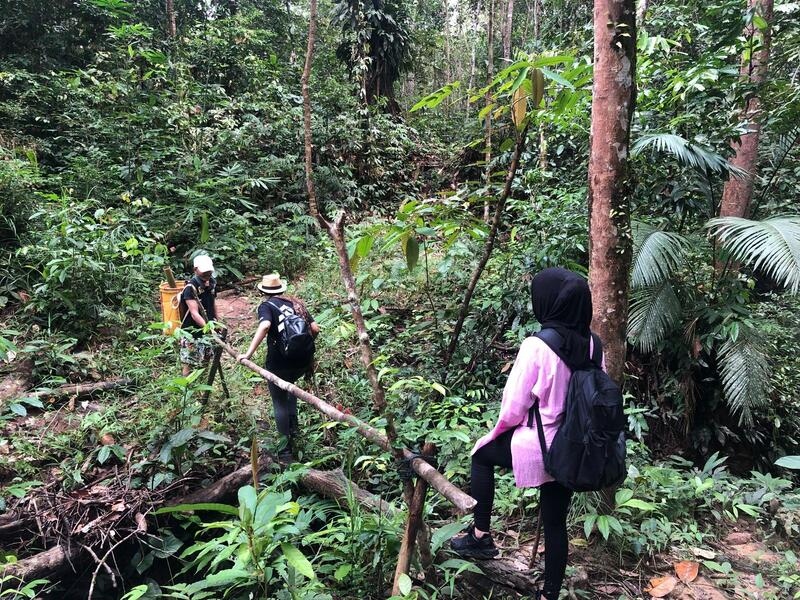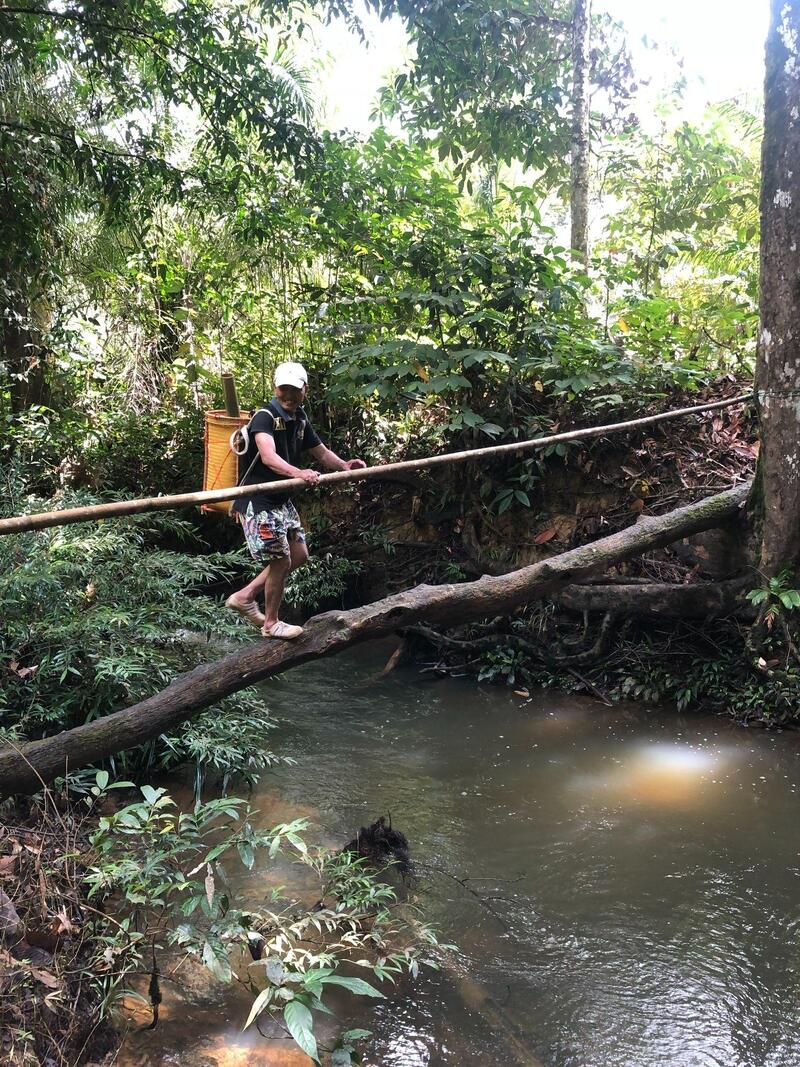 Maramat then prepared "ayam pansuh", a signature longhouse dish that consists of chicken cutlets, local herbs and produce, stuffed in bamboo cooked in an open fire for lunch by the waterfall. We enjoyed our flavourful ayam pansuh served with rice while appreciating the waterfall view, and it was very therapeutic. The overall hiking experience was definitely a rewarding experience for us.
Before saying our goodbyes, Maramat invited us over to his place in the longhouse to enjoy some snacks and try the indigenous rice wine, commonly known as Tuak and it tasted slightly sweet. Tuak plays an important part in longhouse festivities such as Gawai Dayak.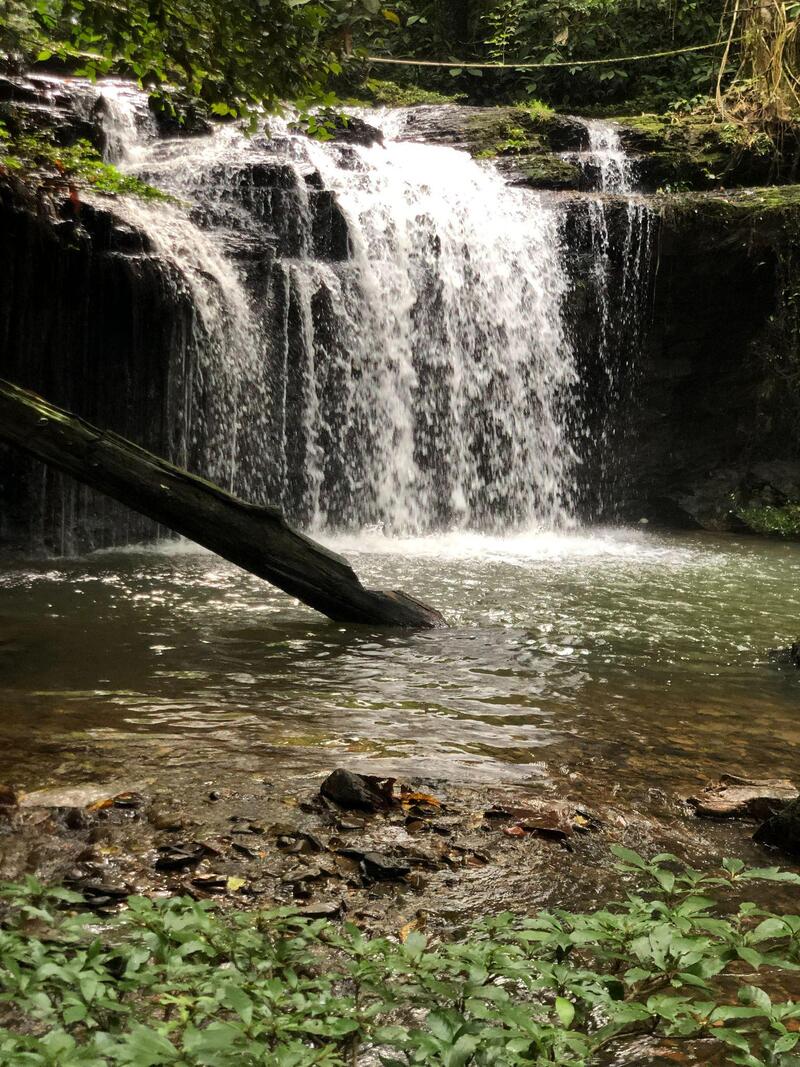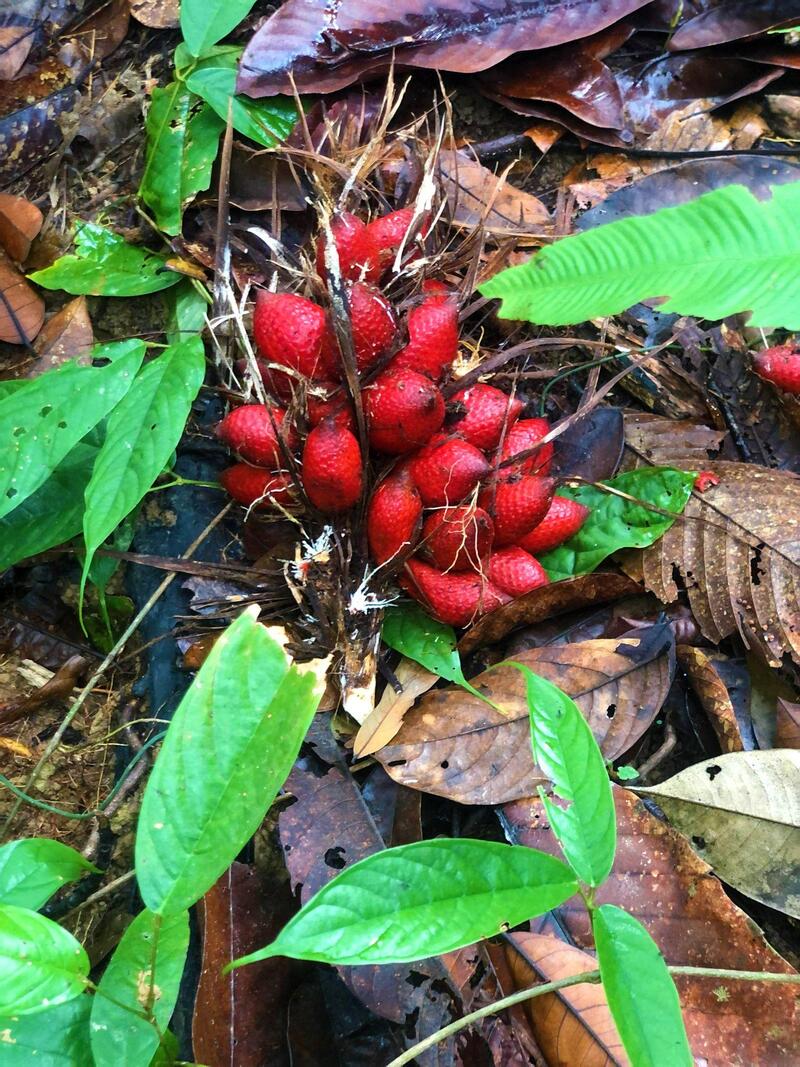 Mee Sua-Making
Mee Sua (longevity noodles) is another Fuzhou favourite and is significant to the Chinese culture because it signifies long life. It is commonly served during big celebrations such as birthdays, Chinese New Year and weddings. In Sibu, the traditional Mee Sua is usually served in a rich herbal chicken soup with a chicken drumstick, hard-boiled egg and mushroom. If this tempts you, it can be easily found in coffee shops all over Sibu town.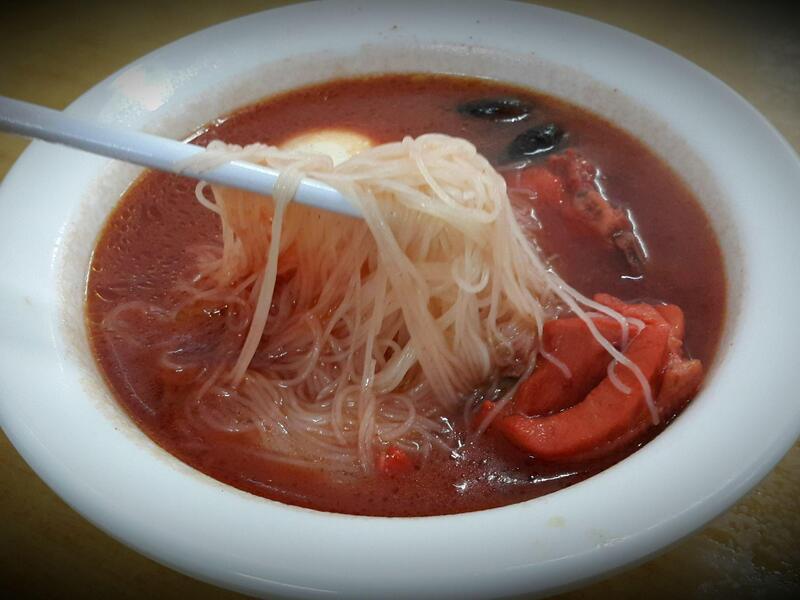 Understanding how meaningful the traditional Mee Sua dish is to the community, our last day in Sibu was dedicated to watching the making of Mee Sua directly from the expert himself, Mr Ting Cheng Sieng and his wife. We were told that Mr Ting travelled all the way to China to master the process of the traditional methods of making Mee Sua.
We visited his house located in Jalan Oya Lama, about 13km from Sibu Town. We watched him and his team mixing flour with rock salt and alkaline soda to prevent the noodles from breaking when they are pulled and dried. After that, he added the sago flour and cooking oil into the mixture and worked it into a dough. He then flattened and cut the dough into smaller pieces and pulled it to about 3m long!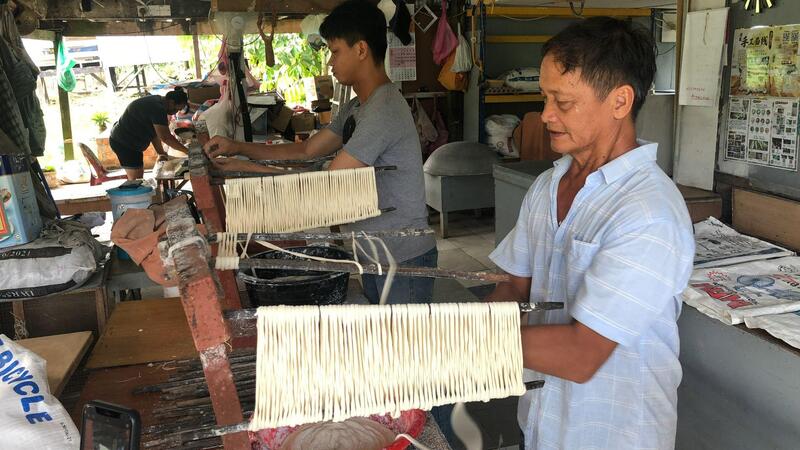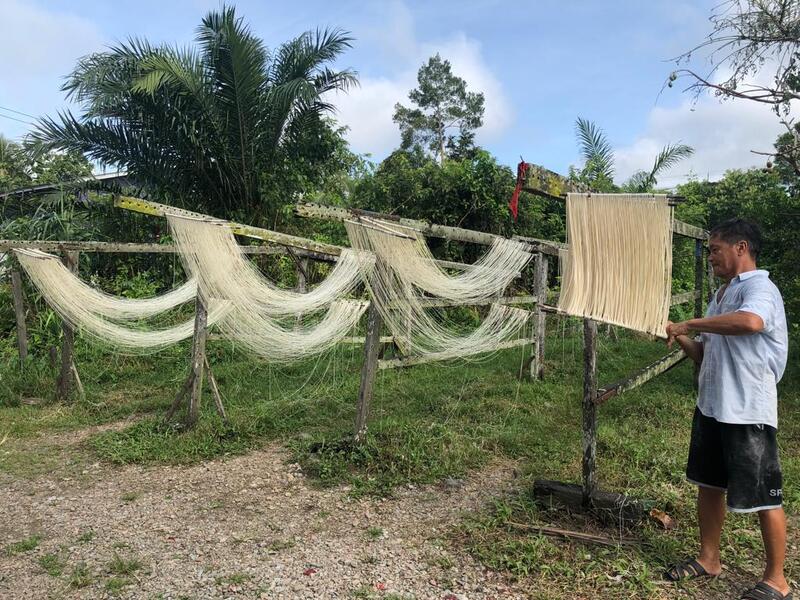 He then brought the noodles out to dry. We watched him skillfully pull and stretch the noodles. According to Mr Ting, plenty of sunlight is needed for the noodles to dry, hence good weather is important in the process.
We had fun learning the process and of course, we bought Mr Ting's handmade Mee Sua as our souvenir to bring home. After all, Mee Sua is known to be the secret to long life in Chinese culture.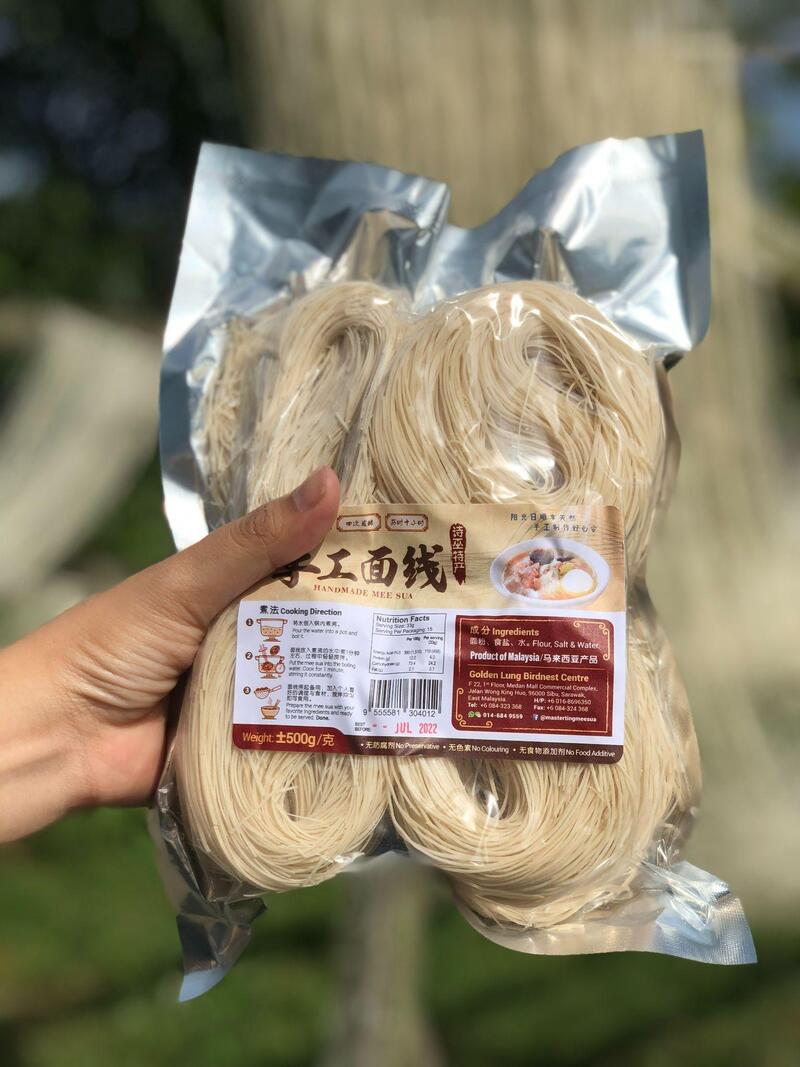 More Adventure Awaits
This trip was just what we needed for a short getaway for a cultural experience and being with nature. It opened our eyes that the preservation of culture is crucial for the next generation to affirm their identity and to cultivate a sense of unity and belonging in a community. We felt a strong presence of unity among the close-knit community in central Sarawak where almost everyone could speak Iban to one another, regardless of their race.
At the end of our short trip, our hearts were lightened and full. Of course, this is just the beginning of our journey in Central Sarawak and there is definitely more to discover.
END