Updates
Semadang's secrets: Kayaking and bamboo rafting in Sarawak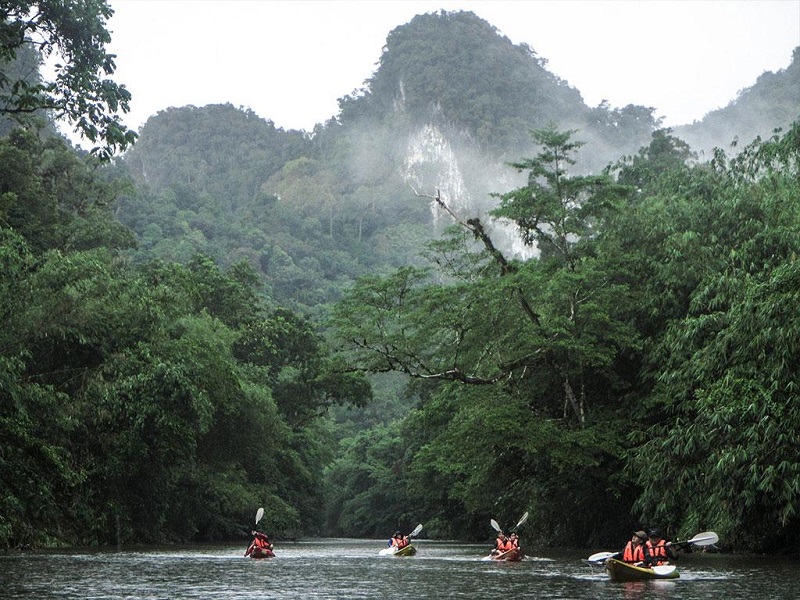 Semadang may not be the first location that comes to mind when we think of tourist stops in Sarawak, but this scenic site certainly has many exciting adventures and experiences to offer.
Located approximately an hour and a half from Kuching City, Semadang sits at the fringe of Jalan Puncak Borneo, tucked away in the Padawan district. Adrenaline junkies will have a field day here as Semadang takes pride in being the epicentre of some exciting water activities.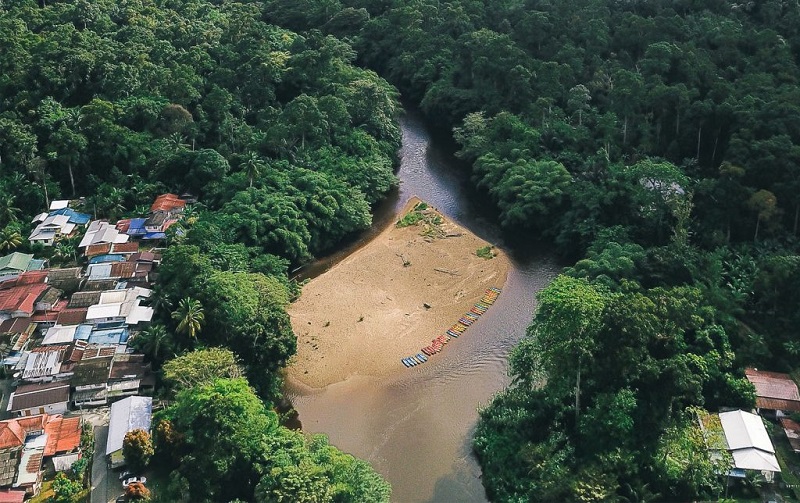 One of the most popular activities here is kayaking. Visitors will start their kayaking adventure from the take-off point which is 100 meters away from the junction of Sungai Abang. The river is calm and paddling through the water is a breeze during the dry season, but it is not advisable to partake in any aquatic activities during the monsoon season due to the dangerous nature of the swift currents.
What sets this place apart from other ecotourism destinations is its crystal clear and shallow rivers. This ensures that the kayaking activity is safe for both newbies and experienced adventurers. The tranquil, green jungle also serves as a breathtaking backdrop as you encounter the different species of birds, butterflies, and monkeys that call Semadang home.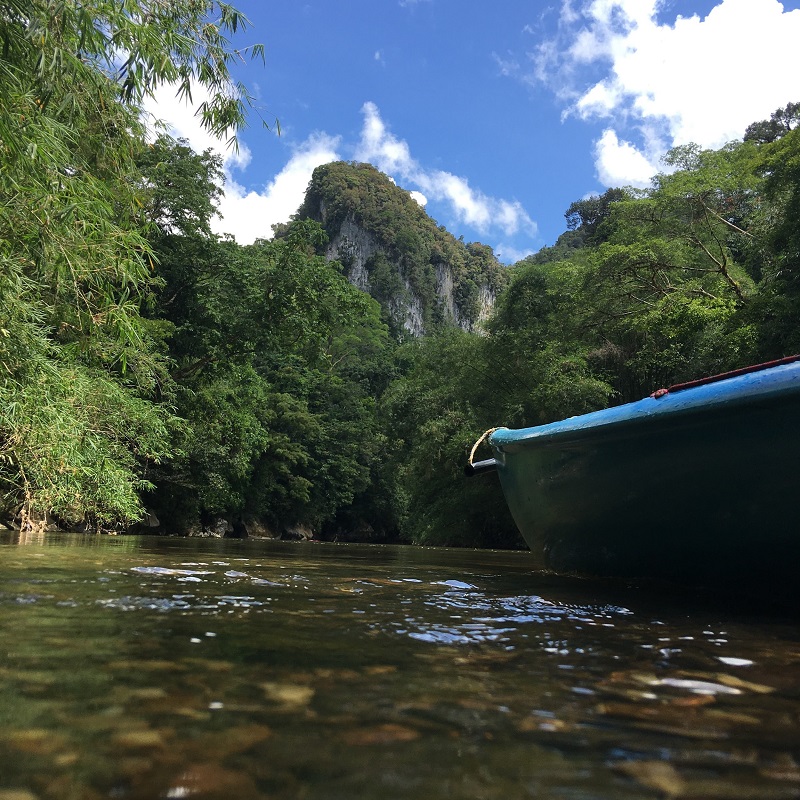 As for those seeking for more thrill can look forward to conquering the rapids. The rapids at Semadang are classified as that of Class 1 but there are swift waters at certain nooks and corners that will get your blood pumping. Those lacking experience need not worry as they will be guided through the rapids and hazards under the watchful eyes of seasoned tour guides. In instances where you find your kayak on the brink of capsizing, just keep cool and enjoy the tumble. There is very little that beats the adrenaline rush of the wild, the rippling waters of mother nature. Keep in mind that safety is of utmost priority so be sure to always have your life jacket on.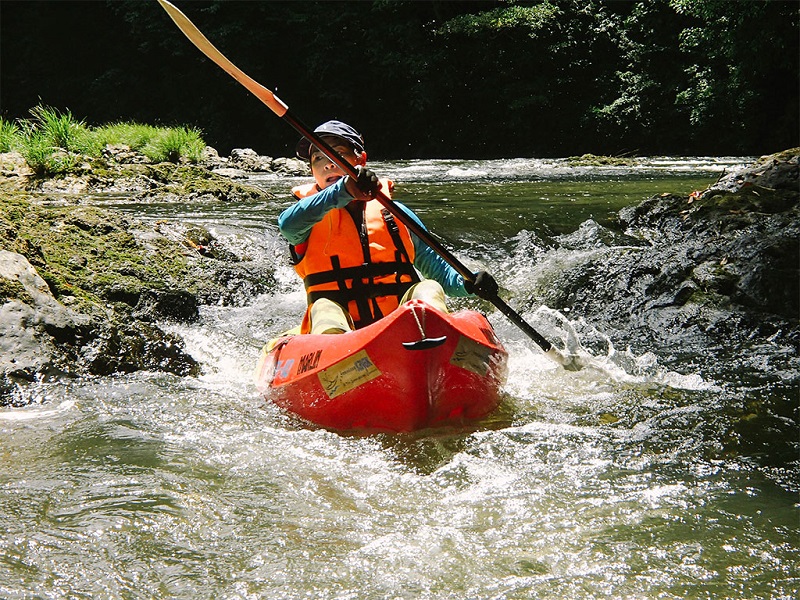 There are also stretches of river which are gentle and relaxing, perfect for those looking to take it easy. These spots are perfect for body rafting. Trust the gentle flow of the river as you drift along in pure bliss, surrounded by the refreshing landscape of Sarawak's rainforest. Take all the time you need to enjoy the scenery. Do not forget to snap pictures for your Instagram feed. These will surely turn your followers green with envy!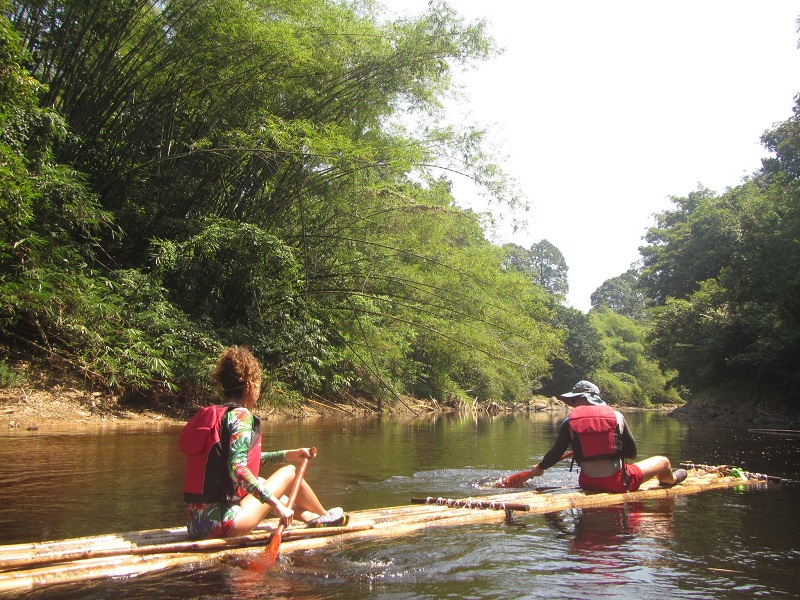 For a truly authentic Sarawakian experience, do give bamboo rafting a shot. These flat bamboo rafts can be quite challenging to manoeuvre but your guide will be on hand to assist you. This unique adventure will provide you with treasured memories and bragging rights among your peers.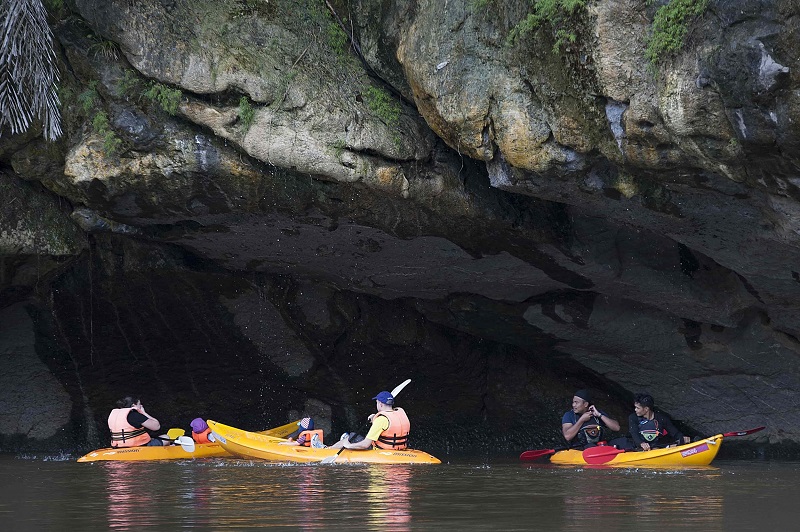 Explore the caves Semadang has to offer if you feel like taking a break from the water activities. Semadang is home to several cave systems like the ones near Rembang Hill, Sibudak Sand Beach and Biasmara Cave. They hold amazing sights and sounds for you to feast your senses on.
Speaking of feast, swing by Kampung Danu which is located across the riverbank to get some rest and well-deserved nutrition. The locals here can whip up an impressive spread of authentic Bidayuh cuisine, made from the freshest ingredients to satisfy your appetite. And when the fish feeding season kicks in, you can join the locals in catching the fish barehanded. Yes, you heard us right, no fishing rods or nets needed… just your bare hands. And as part of our conservation efforts, visitors should however release the fish back into the river if they are lucky enough to catch one.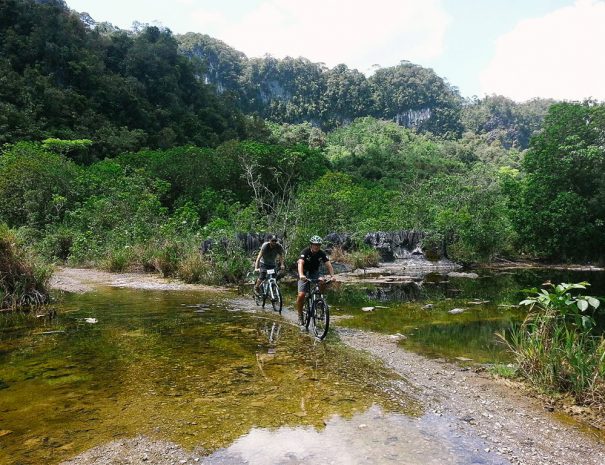 Other interesting activities you can partake during your stay at Semadang include paying a visit to the Kura Kura Coffee Farm, mountain biking at the old gold mining town of Bau (via the Semadang-Bau link road) or enjoying some barbecue around the fire pit at the Semadang Kayak Centre. There is never a dull moment at Semadang.
Please do not simply take our word for it – check out at
Sarawak Tourism Federation | Semadang Kayaking (Day Trip) (rezgo.com)
Bamboo Rafting and Homestay (2D1N) (sarawak.travel)
for the latest offerings and packages and start planning your next trip to the evergreen Semadang.