News
Sarawak State Government's Guidelines For The Re-Opening Of Economic & Social Activities During The Conditional Movement Control Order (CMCO) COVID-19
On May 1, 2020, the Malaysian Government had announced the implementation of the Conditional Movement Control Order (CMCO) to allow economic sectors to re-open from May 4 onwards.
With the announcement of CMCO, the Sarawak State Government had prepared guidelines and standard operating procedures (SOPs) for the re-opening of the state's economic sectors starting May 12. However, any sector and activities involving mass gatherings, bodily contact, or where social distancing is not possible, cannot be implemented and shall remain restricted.
The guidelines can be found at the Sarawak Tourism Website at https://sarawaktourism.com/news/conditional-movement-control-order-cmco/.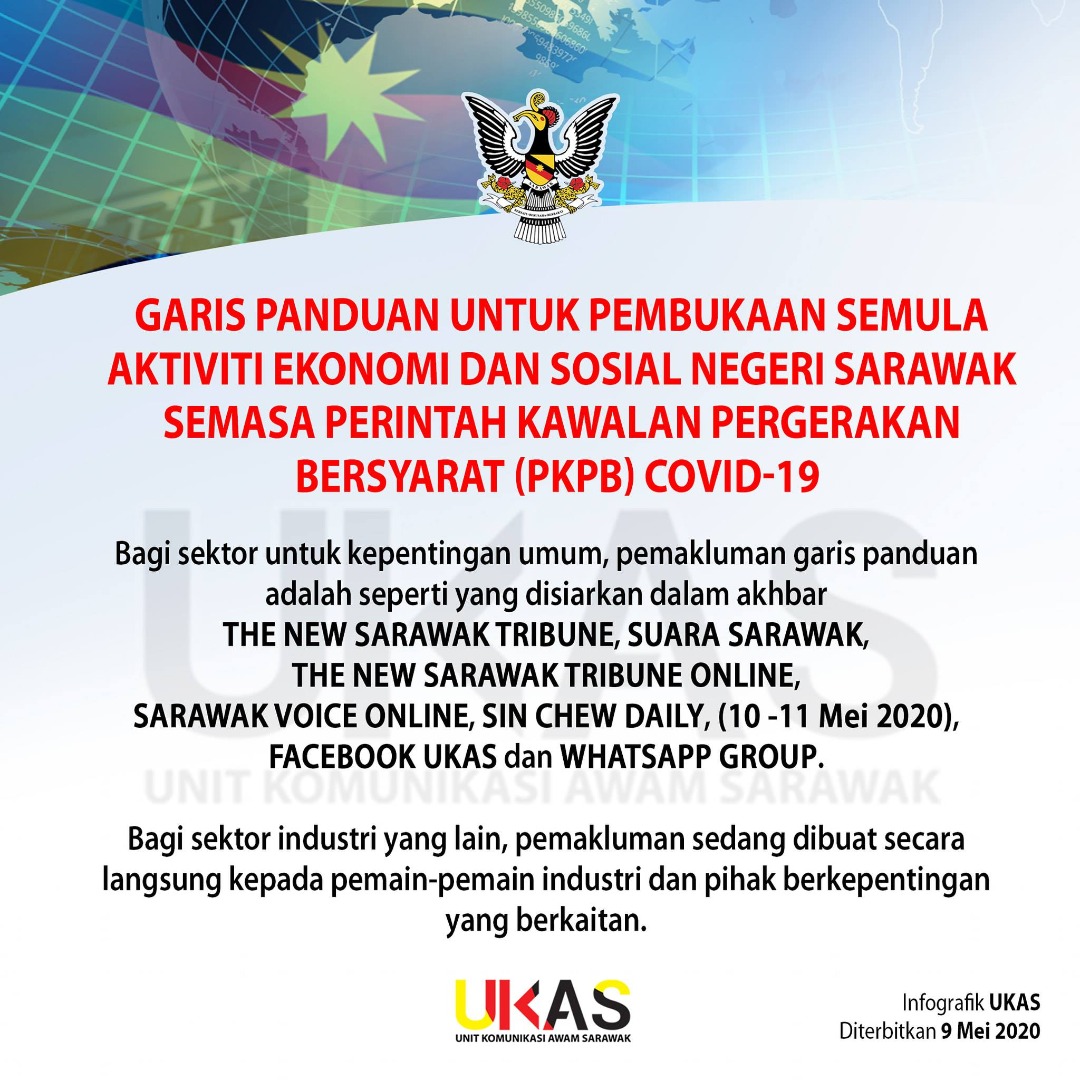 For latest updates regarding other sectors and industries, stay tuned to the Sarawak Public Communication Unit (UKAS) official Facebook page or any of the trusted local news publications as mentioned above.